At Hifi Center, we have positioned ourselves as an authority in the repair of high quality sound systems in Spain. We are proud to be collaborators of some of the most internationally recognized audio brands. This reinforces our commitment to excellence and customer satisfaction.
Our role as Official Technical Service allows us to offer a full range of specialized repair services. These include, but are not limited to, power amplifiers, amplifiers, mixing consoles, audio projectors and vinyl players. Each of these areas requires a high level of technical knowledge and skills, something our team has in abundance.
We also cover the repair and maintenance of specialized DJ equipment and speakers. We understand that each component of an audio system has its own unique needs, and we strive to provide customized solutions to fit each requirement.
In audio and video
repairs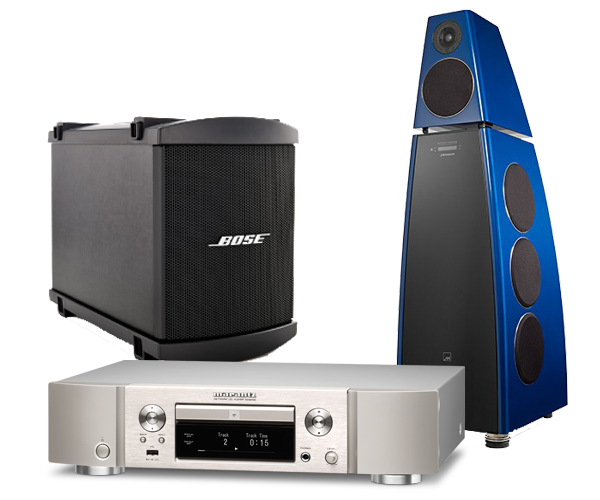 In HIFICENTER, as specialists in sound equipment repairs in Spain, we work for the best international brands. In our Official Technical Service, we offer technical service of sound equipment for power amplifiers, amplifiers, mixing consoles, audio projectors, vinyl players, dj equipment or loudspeakers.
At Hifi center we are looking for experts in audio hi-fi, hi-end, projector or medical equipment repairs.
If you have any questions about our repair services and official technical service you can use different ways to contact us.